37th Annual Conference
Abstract and Registration Deadline Extended to 13th November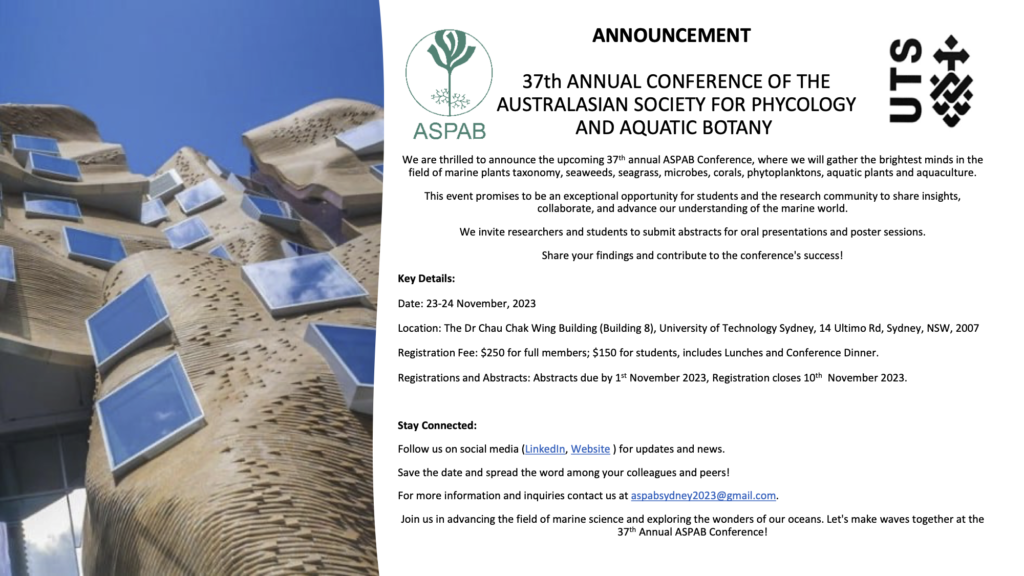 We are thrilled to announce the upcoming 37th annual ASPAB Conference, where we will gather the brightest minds in the field of marine plants taxonomy, seaweeds, seagrass, microbes, corals, phytoplanktons, aquatic plants and aquaculture.
Dates: 23rd-24th of November 2023.
Location: UTS (University of Technology Sydney) Business School, Dr Chau Chak Wing Building, Building 8, 14-28 Ultimo Road Ultimo, NSW 2007
This event promises to be an exceptional opportunity for students and the research community to share insights, collaborate, and advance our understanding of the marine world.
We invite researchers and students to submit abstracts for oral presentations and poster sessions.
Share your findings and contribute to the conference's success!